Reconditioned gearboxes
We are refurbishers, suppliers and fitters of gearboxes including 4x4 and transfer gearboxes for a huge variety of vehicles. We stock many geaboxes ready to fit, either in our workshop, at your choice of garage or for DIY fitting.
Reconditioned gearbox prices start from just £495
As an example, we're able to supply fully reconditioned Vauxhall M32 gearboxes, engineered to factory specification, for just £595 and we're one of very few companies in the UK - possibly the only one - able to offer this. Other gearboxes start from as little as £495.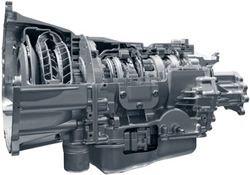 Nation-wide fitting / delivery service!
72 hour Collect & Return service!
Huge selection of gearboxes in stock!
2 year unlimited mileage guarantee!
All gearboxes bench tested!
Fast, efficient, no nonsense service!
RAC Approved!
If you have a gearbox which you'd like us to remanufacture, please contact us for an estimate and shipping details.
We believe our rates to be highly competitive, whether supply only or fitted. You're welcome to collect your gearbox yourself if that makes it more cost effective for you.
Whilst we have your gearbox, we will steam clean it, strip it down, rebuild using new parts where necessary and rebuild to our normal high standard.
We'll also guarantee our work for 2 years, or 24,000 miles (whichever comes first) on fitted gearboxes, 1 year / 12,000 miles on 'take-away' units and 3 months for all auxiliary parts.
So, the choice is yours: Have your gearbox fitted with confidence at our London workshop; have your gearbox delivered anywhere in the UK for £50 plus VAT or we can collect your vehicle, fit your gearbox and deliver the vehicle back to you.
Our workshop hours are 9.00am - 5.00pm Monday - Friday and 9.0am - 1pm Saturday.
Please note: We're closed on Sunday.